Servicing and Refills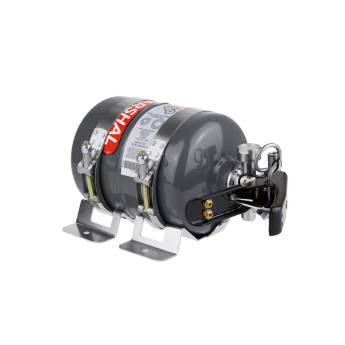 CAM Auto Developments are authorised by Lifeline to service their Fire Extinguishers. We have a designated workshop for servicing all types of Lifeline Fire Extinguisher systems. All extinguishers must be serviced/inspected every 2 years to check the system is in working order. Once inspected, a new date label is applied making it valid for competition for a further 2 years.
This also means that if you set your extinguisher off, we can refill and rearm the system. Mechanical systems can be serviced/refilled while you wait, electrical systems normally need 3 to 4 hours to complete. Alternatively, you can send us your extinguisher and we will service and return it to you within 24 hours of us receiving it.
If your Lifeline Extinguisher date label has expired, please choose 'Service' from below. If you have set your Extinguisher off, please select 'Refill' from below for pricing
---
Any questions please call our sales team on 01727 827717, for a reminder of when your extinguisher is due for servicing complete our Lifeline Extinguisher Servicing Reminder Form
---
Price Match Guarantee!
If you find any Lifeline product cheaper anywhere else, call us on 01727 827717 and we'll price match for you.
Terms: Price matches may only be honored on identical items. We reserve the right to disallow any price match as we see fit.
---
Showing 1 to 4 of 4 (1 Pages)