Thermo Tec Exhaust Wrap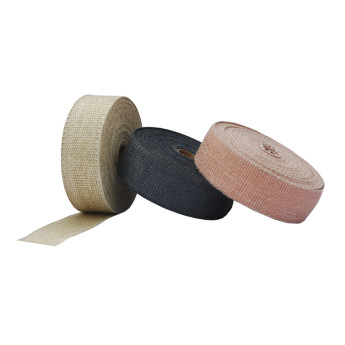 Thermo Tec Exhaust Wrap is a highly innovative method to create more horsepower and reduce the under the hood temperature. Wrapping headers with Exhaust Insulating Wrap maintains much hotter exhaust gases that will exit the system faster through decreased density. This produces an increase in exhaust scavenging as well as the power intake temperatures. This exhaust wrap withstands continuous heat up to 2000F; it also contains no asbestos.
Thermo Tec's Exhaust Wrap won't over-insulate the system when properly installed, due to its proprietary coating - Thermo-Condutive-Technology (T-C-T), specially developed by Thermo-Tec, that conducts heat across the wrap's surface. This unique coating will control heat build up and dissipation. Exhaust Insulating Wrap, available in both natural and graphite black colours, is sold in 15 and 50ft. rolls, 1 and 2 inches wide and all exhaust wraps have a low profile 1/16 inch thickness.
---
Price Match Guarantee!
If you find any Thermo Tec product cheaper anywhere else, call us on 01727 827717 and we'll price match for you.
Terms: Price matches may only be honored on identical items. We reserve the right to disallow any price match as we see fit.
---
Showing 1 to 10 of 10 (1 Pages)