Car Fire Extinguisher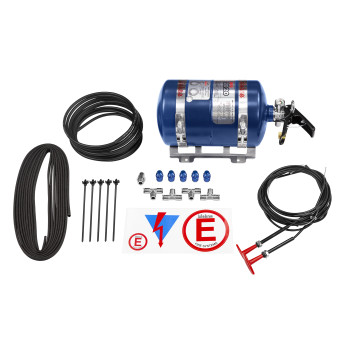 Lifeline Car Fire Extinguisher. Lifeline was established in 1980, and soon became the leading manufacturer and supplier of on board vehicle fire extinguisher systems to the motorsport industry.
When choosing a fire extinguisher for your car, the first step is pinpoint the potential risk. In-car safety equipment has its primary function to save a life. Secondary to this function, the next important function is to save property, namely the vehicle and as such should be considered equally the same as insurance. It then follows that always the best available option should be a car fire extinguisher thats save both life and vehicle where possible.
The range of Lifeline Fire Extinguishers at CAM Auto consists of the Lifeline Zero 360 series, Lifeline Zero 2020 series, Hand Held Extinguishers and Servicing and Refill options.
We price match here at CAM Auto and if you find any Lifeline Fire Extinguishers cheaper elsewhere, we'll match it.
We also offer servicing and refill options for your in car fire extinguisher
---
Price Match Guarantee!
If you find any Lifeline product cheaper anywhere else, call us on 01727 827717 and we'll price match for you.
Terms: Price matches may only be honored on identical items. We reserve the right to disallow any price match as we see fit.
---
Showing 1 to 10 of 10 (1 Pages)